Our team comprises expert rehabilitation specialists and clinicians from across a range of disciplines including physiotherapists, occupational therapists, exercise physiologists, clinical psychologists, dietitians, speech pathologists and more.
At Royal Rehab Private Petersham, you will work collaboratively with a highly skilled and compassionate team encompassing management, rehabilitation specialists, allied health professionals and nurses to provide you with quality care and progressive rehab outcomes. We are dedicated to your wellbeing and supporting you to achieve your goals.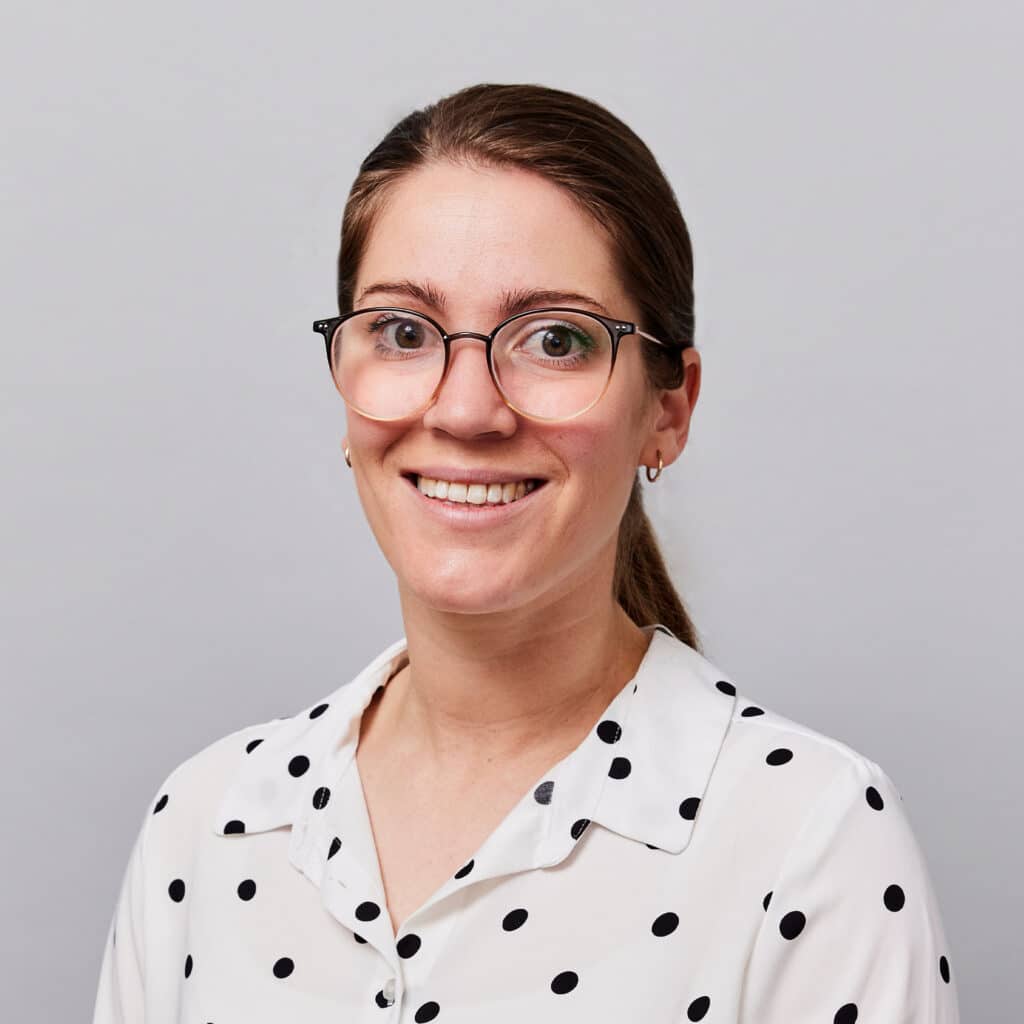 Rehabilitation Coordinator / Hospital Bed Manager
Brittany specialises in cancer, brain tumour and neurosurgery. She graduated with a Bachelor of Health Science in 2011, followed by a Master of Physiotherapy in 2013 at the University of Sydney.
Brittany has over seven years of experience working in the rehabilitation sector across a range of conditions, from orthopaedics to neurological. She enjoys using her experience and understanding of rehabilitation to help patients.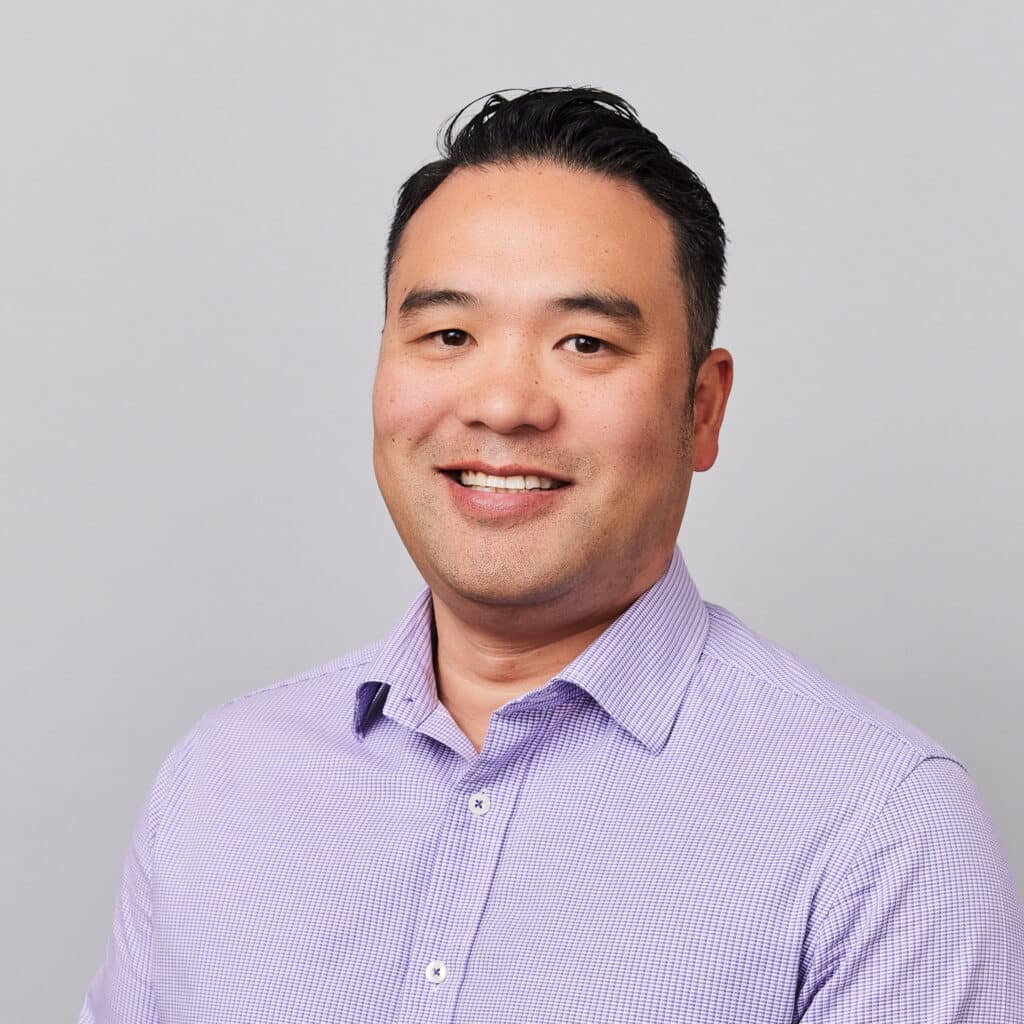 Orthopaedic & Reconditioning Programs Manager / Rehabilitation Coordinator
Caleb is one of our Rehabilitation Coordinators at Royal Rehab Private Petersham and specialises in orthopaedics, reconditioning and post-spinal surgery. He has a Bachelor of Applied Science (Exercise and Sports Science) and a Bachelor of Applied Science (Physiotherapy) from the University of Sydney.
With over 18 years of experience in rehabilitation in both the public and private sector and has been with Royal Rehab Private Petersham for the last five years. Caleb is passionate about making meaningful and positive contributions to patients' rehabilitation journeys, using his wealth of expertise and knowledge to guide them through the process.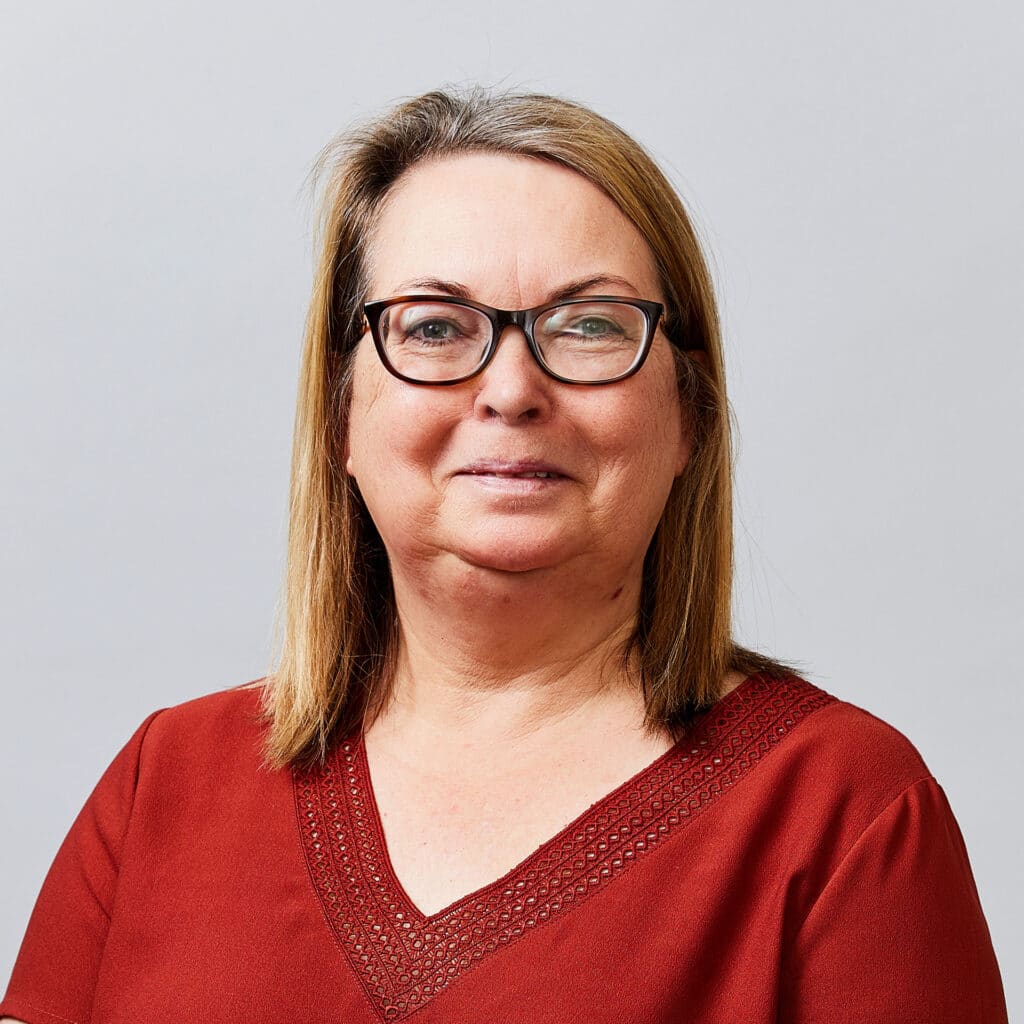 Marie is our nursing unit manager. She works hard every day to support our staff and patients.
"Supporting patients is the highlight of my job, seeing them achieve their goals and progress through their recovery is deeply satisfying. It can be an incredibly hard time for them and their loved ones, but they never cease to amaze me with their resilience and determination. It is not only satisfying to see our clients achieve their goals, but also to see our team of clinicians excel and break new ground. The people I work with are amazing and I am grateful to experience their enthusiasm and knowledge every day".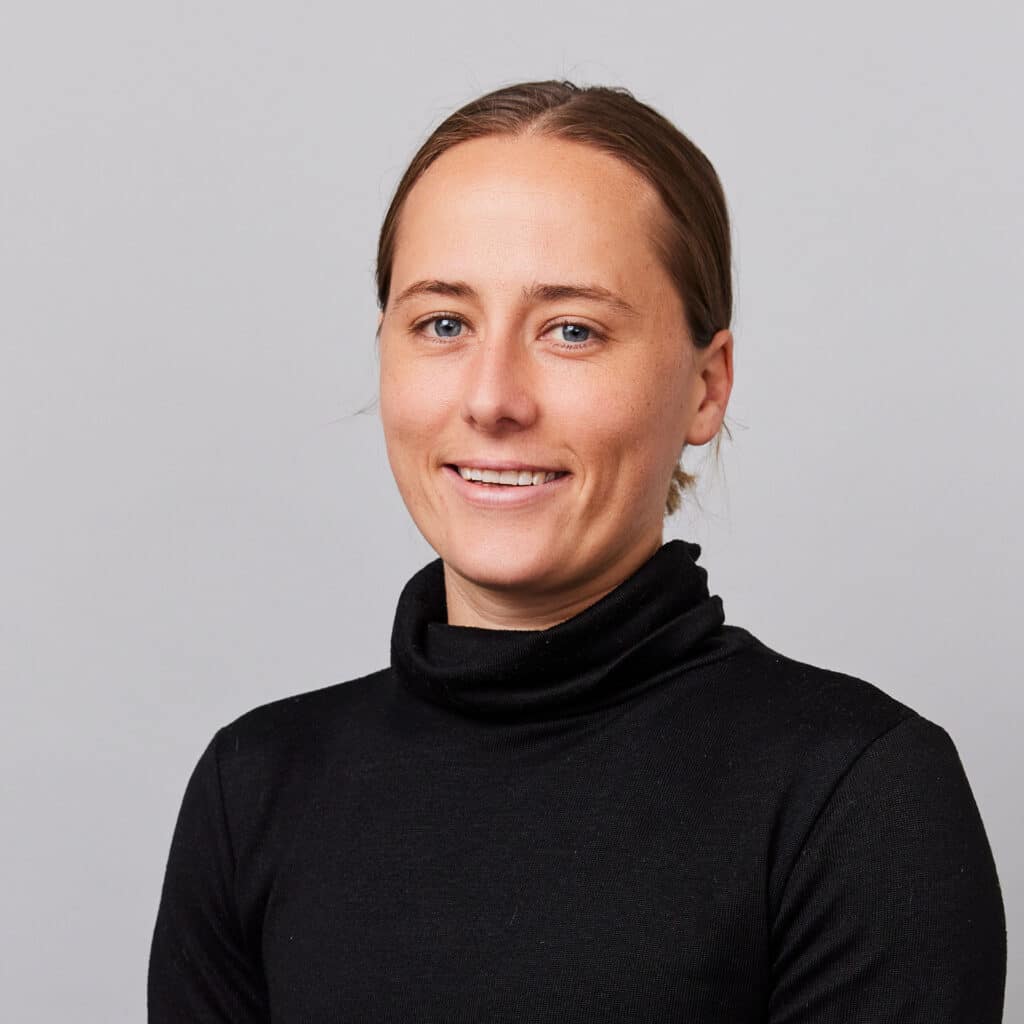 Emma Scriven is our Allied Health Manager. She graduated with a Bachelor of Applied Science (Physiotherapy) from the University of Sydney in 2012. As a physiotherapist with a background in public health (New South Wales Health and National Health Service in the UK), Emma started at Royal Rehab Private Petersham in 2017 as a Senior Neurological Physiotherapist, before moving into her role as Allied Health Manager in 2018.
With a keen interest in stroke and neurological rehabilitation, as well as building and fostering student education at Royal Rehab Private Petersham, Emma has recently been involved in graduate training and has worked closely with the UTS Graduate School of Health (Physiotherapy).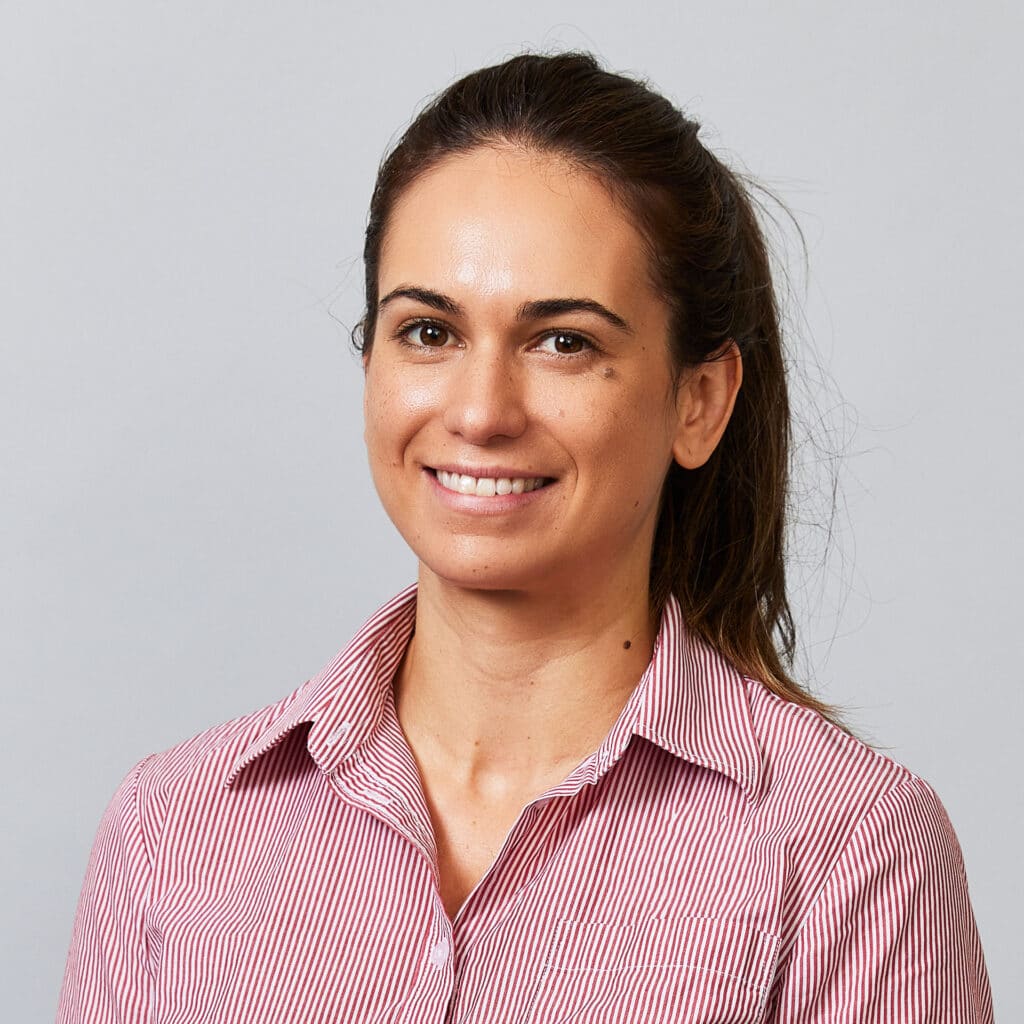 Neurological Care Coordinator
Rebecca has a background in Occupational Therapy and is passionate about working collaboratively with patients and their families to increase independence in the activities that are most meaningful to them. Rebecca is experienced in working with patients over a variety of settings including sub-acute, acute, inpatient rehabilitation, community and outpatient. Throughout her career, Rebecca has predominately worked with patients who have suffered neurological conditions including, stroke, traumatic brain injury, multiple sclerosis, motor neuron disease, Parkinson's Disease and Spinal Cord Injury.
Rebecca enjoys supporting the multidisciplinary team to improve their quality of service and enhance patient outcomes as well as increasing awareness of neurological conditions in the community. What Rebecca loves most about her role is being able to support patients to being able to see patients return home from hospital to live safely and independently for as long as possible.
Our multidisciplinary team
From physiotherapy, occupational therapy, speech therapy, hydrotherapy to dietetics, psychology to music therapy and more, we pride ourselves on our talented and multidisciplinary allied health team. Working collaboratively with patients and their families, our team will create a positive and safe environment so you can maintain present abilities, restore lost abilities and prevent further risk as much as possible.
Madeleine is experienced in both neurological and orthopaedic rehabilitation, providing upper limb therapy, cognitive retraining and equipment prescription in both inpatient and outpatient settings. She is trained in the use of technology and adaptive devices to assist with rehabilitation.
Having the ability to work collaboratively within a multidisciplinary team with a range of different clients is what excites Madeleine about her work. As an Occupational Therapist, Madeleine is passionate about helping her patients achieve meaningful goals and return to the things that they enjoy doing.
Alessia is currently the Day Program Senior Physiotherapist at Royal Rehab Petersham, which involves program coordination and the treatment of patients through outpatient services, including NDIS. Over the past three years, Alessia has worked across inpatient and outpatient settings treating a variety of patients including neurological, orthopaedic, and other complex conditions. She is PD Warrior trainer and is an experienced clinical educator.
Before joining the team at Royal Rehab Petersham, Alessia completed a Bachelor of Exercise and Sport Science at the University of Technology Sydney (UTS), followed by a Masters in Physiotherapy in 2019, also at UTS. Alessia enjoys collaborating with the multidisciplinary team at Royal Rehab Petersham, which she describes as 'amazing,' to empower and assist patients in achieving their goals and make meaningful progress throughout their rehabilitation.
Thomas is an experienced physiotherapies across a variety of areas in rehabilitation including, Stroke, Parkinson's disease, joint replacements, hydrotherapy in both inpatient and outpatient settings.
Working in a multidisciplinary team, Thomas enjoys working alongside his colleagues assisting their clients achieve their goals and return home. Being able to work with a variety of conditions and people allows Thomas to be his best and ensures that he is providing the best care he can to his clients. What excites Thomas most about his work is seeing clients throughout their entire rehabilitation journey.
Carla completed her Bachelor of Exercise and Sports Science at the Australian Catholic University (ACU) in 2014, before going on to complete a Master of Clinical Exercise Physiology, also at ACU, in 2018.
Over the past four years, Carla has been working within a rehab hospital setting, including two years at Royal Rehab Petersham as an Accredited Exercise Physiologist. During this time Carla has developed an intimate knowledge of Parkinson's Disease and is a qualified PD Warrior Instructor. Carla finds that it's the little things that count – she enjoys celebrating each small win that her patients make and educating patients about how to make exercise a part of their day.
Natasha's experience ranges from working with orthopaedic conditions and hydrotherapy, and stroke patients to provide neurological rehabilitation in an inpatient and day program setting.
Being apart of a patient's journey to achieve their goals, allowing them to be independent with their daily activities and hobbies is what drives Natasha and excites her about her work helping patients at Royal Rehab Petersham
Jessica is an experienced Speech Pathologist in inpatient, outpatient and community rehabilitation, providing a range of speech pathology interventions for communication and swallowing, in areas including, disability, stroke, Parkinson's disease, dementia, motor neuron disease, and head and neck cancer. Additionally, Jessica is trained in LSVT, a voice treatment for Parkinson's disease.
Helping patients to achieve goals with their communication and swallowing and supporting them to increase their independence during meaningful tasks is what excites Jessica the most about her work. "It's great to see my patients showing the progress they have made to their family and friends".
With more than 25 years in Primary Health, working within General Practice in a management position, Gabrielle has been provided the opportunity to be engaged in transforming health through the patient centred care model, the implementation of Electronic Health records to accreditation. However, for her, what sits at the centre of health is patient care, patient engagement and interaction.
Through her work, Gabrielle is excited to have the opportunity to help every person to be a part of their rehabilitation journey, provide a service that is streamlined yet tailored to the individual. When the journey ends, to see the progress that patient has made, the difference this makes to their everyday life, to know she has contributed to the incredible team who in conjunction with the patient are responsible for this.